Please remember to bring your child's number plate each week!


The Kids Races will start at 5:40, All other race starts
are pushed back by 15 minutes.

Four races in all: May 24, 31 and June 7, 14


These races are for kids 12 years old and under who are not ready to do a regular lap around Prairie City and/or have never raced before. (If they are already doing the Junior Beginner one lap race this is not the race for them). Strider bikes are welcome.... they can even do "1/2 lap" if they like!


The idea is to have something FUN and "kid sized" that they can participate it without being intimidated by the larger regular course. All participants will receive ribbons. We will split the class by AGE and have a two wave start: 10-12 and 9 and under.


The Kids course is about one mile long and most of it is in view of the parking lot area and it is a fairly flat course. We usually make the loop include the 50cc moto-cross track which has gentle bumps/hills and banked corners.


One parent may ride/walk with your child if they need some assistance or support.


You will need to register your child at walk up registration on race day (no online reg) and sign a waiver form. KIDS REGISTRATION WILL CLOSE AT 5:35PM and Please be on the start line at 5:45pm. The cost will be $10.00 the first time you race/register. It's only $5 each race after that. (sorry, no T shirts or schwag bag), The race will run about 10 minutes. All racers will receive ribbons or medals.


STRIDER BIKES ARE WELCOME and encouraged (training wheels are not the best off road and strider bikes get their balance going earlier in life!)


The kids races are now a regular part of our annual series. They are a blast for both the kids and parents, so come on out! Check out the Kids Race video HERE!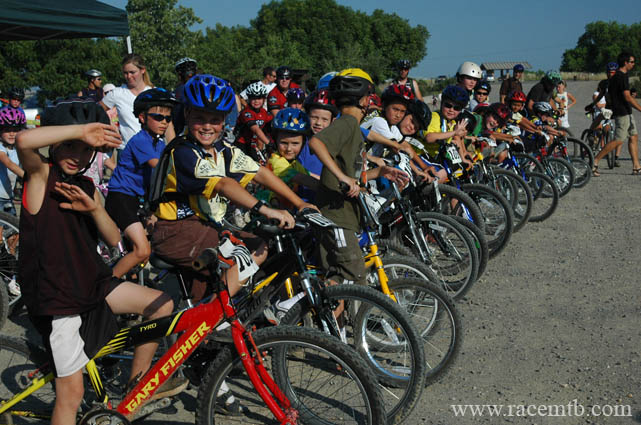 Come on out with your kids and have some fun!